Restriction of Mubarak who was an Egyptian ex-President and a start of the military interim administration have been reported.
However, story did not terminate in "only it"
!!
And the result is this.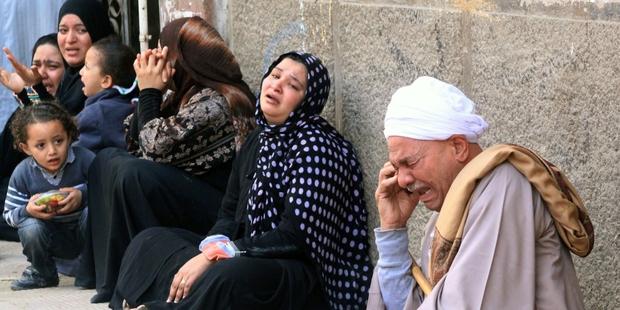 「ARAB REPUBLIC OF EGYPT:More than 500 sentenced to death in 'grotesque' ruling」
https://www.amnesty.or.jp/en/news/2014/0326_4516.html
「ARAB REPUBLIC OF EGYPT:528 MEN SENTENCED TO DEATH AFTER MASS TRIAL」
https://www.amnesty.or.jp/en/get-involved/ua/ua/2014ua075.html
By the article of the Amnesty International mentioned above,
「Although 118 of the defendants had been detained, defence lawyers have told Amnesty International that just 64 of them were present in court when the trial opened on 22 March, with a hearing that lasted less than 30 minutes」
「The trial continued on 24 March in the absence of all the defendants, who were not brought to court by the security forces, as well as the defence lawyers, who were barred from attending by the court」
If we believe the announcement of Amnesty International, as if rewinding to the 20th century the time though, genocide for the exhibition by the military regime is going to be performed.
The action is limited about this problem because that we live in the far place distantly.
However, we able to petition an Egyptian Islam The attorney general called "Grand Mufti", for the judgment rejection in the following signature site.
The person who read this article, please participate in a signature.
「AVAAZ.ORG」
Egypt: Stop the Mass Execution
https://www.avaaz.org/en/stop_mass_execution_loc/?copy